A single Czech scroll used by a synagogue in Cambridge inspires photographer, Marion Davies and poet, Jane Liddell-King to visit its original home in the town of Pardubice. There, they meet with Jewish survivors of the Holocaust and Communism whose unique stories criss-cross with those of other remarkable individuals living in Britain. In the resulting work, 'Faces in the Void', poetry and photography combine to offer a fresh and compelling perspective on searing human experiences.
An introduction charts their journey and an afterword provides an historical context.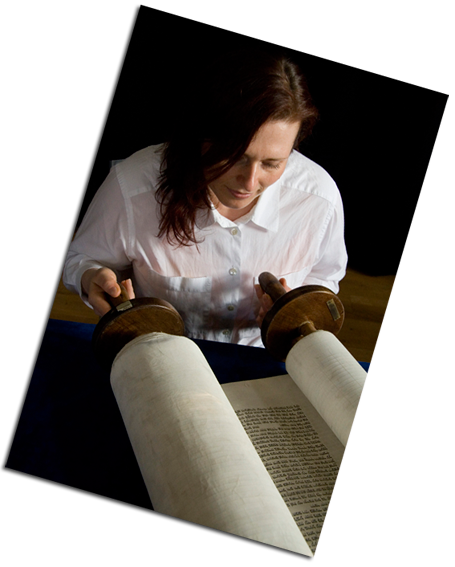 Ester Krausova reading from the Torah Scroll from Pardubice on Yom HaShoah
Faces in the Void is an important and original collection of poetry and documentary photography by poet Jane Liddell-King and photographer Marion Davies.  It is inspired by the survival of a single Torah scroll now in use at the Beth Shalom Reform Synagogue, Cambridge. This scroll previously belonged to the Jewish community of Pardubice, a town east of Prague which had once been home to 1,200 Jews. After the Holocaust, 24 returned.
During summers 2006 and 2007 Jane and Marion tracked down some few of the survivors. Their face-to-face meetings resulted in Faces in the Void, a fresh approach to Holocaust remembrance. Throughout this creative collaboration, word and image hauntingly complement each other. While Jane's poetry meditates over intense personal experiences, extinct communities and deserted synagogues – 'an architecture in loneliness' – Marion's photographs offer poignant images of the lost and the living. One remarkable picture of the River Ohře near Terezín captures the inexorable natural beauty of a river once scattered with the ashes of the Jewish people.
Exploring archetypal relationships such as that of mother and child, as well as universal emotions of love and fear, Faces in the Void evokes a potent sense of the individual lives and familial ties laid waste by the Holocaust. 'Why should I die?'asks 104-year-old Alice Sommer Herz.  Despite three years in Terezín concentration camp, the death of her only son, and ill with cancer, her voice is still unreservedly optimistic.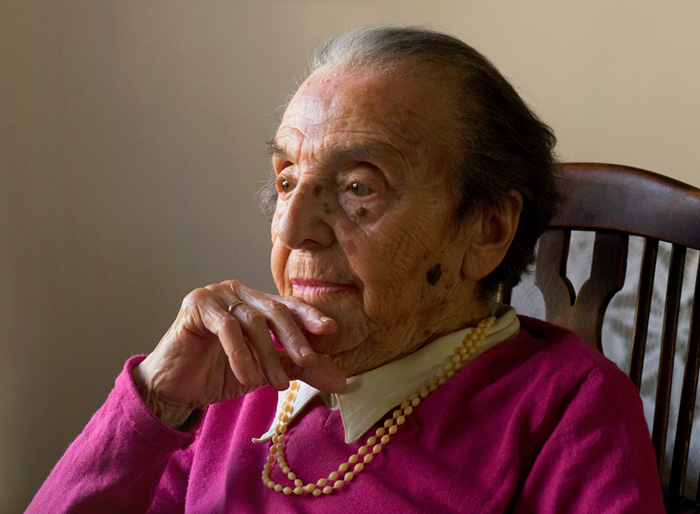 Alice Sommer-Herz
Jane's powerful poems inhabit the voices of those who suffer in extremis but remain undefeated. Marion's beautiful photographs give the viewer access to the real people behind the stories. If the Holocaust was a 'black hole' in human history, Faces in the Void provides colour, consolation and life to individuals, families and communities sucked into the vacuum.
Jane Liddell-King:
Jane Liddell-King read English at Girton College, Cambridge. She won the Seatonian prize for poetry in 2004 . Her work has been published in Britain, Germany, Australia and the United States. She is the author of three plays and many articles.
Marion Davies:
Marion Davies is an award-winning documentary photographer whose work has been shown  around the world. Her first exhibition  Absence and Loss appeared as a book in 2007.  Her forthcoming exhibition Dispersal, co-produced with photographer, Debra Rapp records the business community in the Stratford area  destroyed by the Olympics.
FACES IN THE VOID: Publication date: 25 May 2012
Published by SHAUN TYAS,
1 High Street, Donington, PE11 4TA  £17.95 ISBN: 978-1-907730-11-5